We can ease you from several problems:
who shall be the driver?
won't he be a nuisance when having our photos taken?
are we going to arrive on time?
how and when to place the flower decoration on the car?
is the address enough and will the driver know exactly where to go?
We guarantee the following:
the car is elegant and an appropriately suited driver will transport you;
the driver will be discreet and considerate all the time;
you will be at every planned destination on time, no matter if it's the ceremonies or the photography;
we arrive at the first destination with the flower decoration on the vehicle as pre-arranged with our partner, or the partner that you have chosen;
at last we promise that you will have the chance to look glamorous with our cars in front of your wedding guests and in the photographs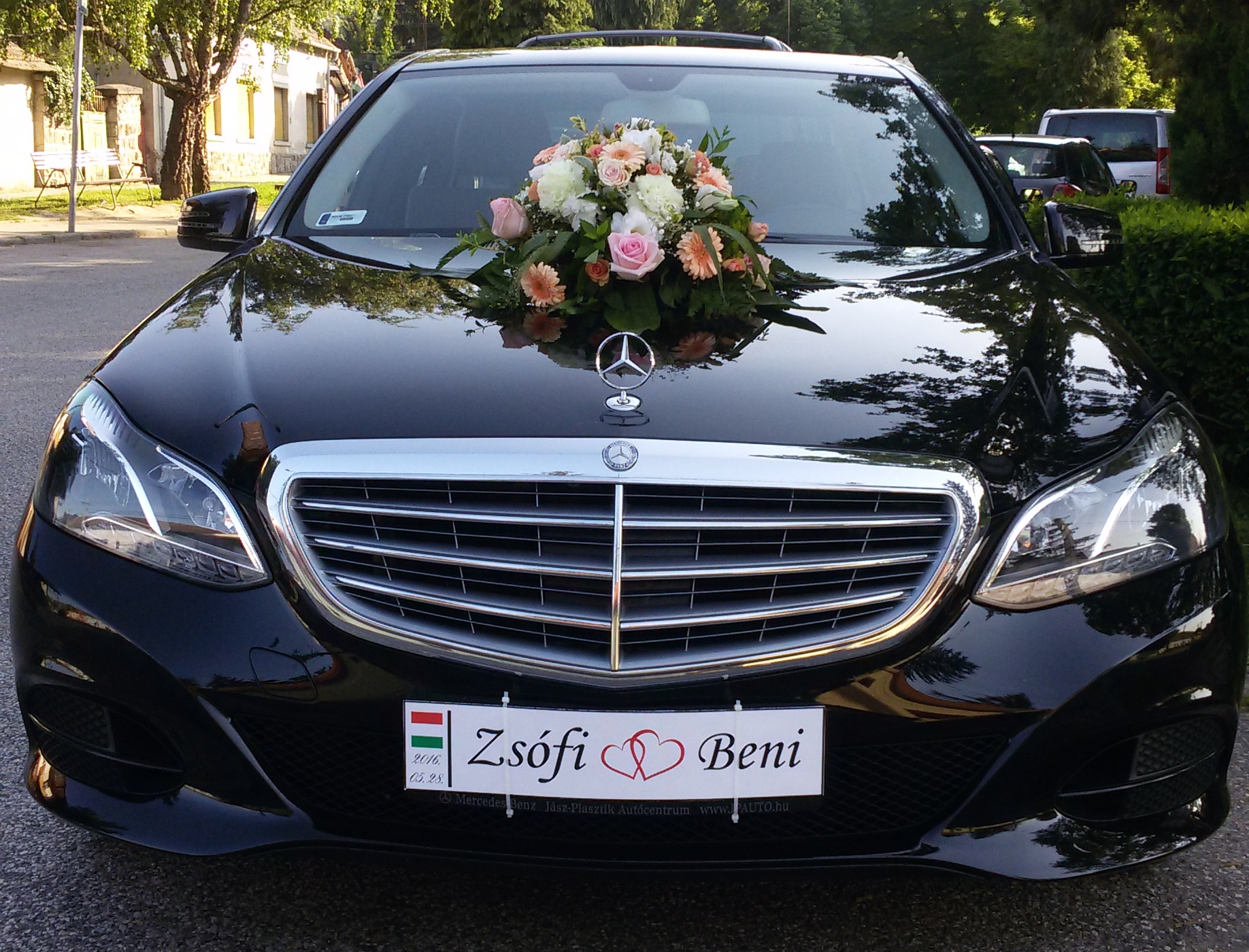 Further info:
Our prices involve the fee of the car and the driver, the petrol cost, but any charges that may arise for parking and entry fees are not included.
The minimum charge for hiring a car is 3+1 hours.
We can only give you the exact price of the car decoration and the flowers after we agreed on the actual requirements.
High-Standard Services
Punctuality, reliability, confidentiality, impressive comfort and elegance
Safety first
Travel confidently knowing your safety is our #1 priority. Rigorous health and cleaning standards round out a best-in-class service.
Private travel solutions
Discover your one-stop travel shop: long-distance rides, one way or return, by the hour, airport transfers, special deliveries.
High-Standard Passanger Transport by Mercedes-Benz Cars
Impressive Comfort and Elegance
Book a ride
Please have a look at our prices or ask for a customized offer tailored to your own needs or that of your company's. Please contact us by simply filling in the Order Sheet or by phone, E-mail.
In case of pre-order we offer availability in 24 hours a day.
We accept bank cards and credit cards.
Group, personal, accident and baggage insurance (Groupama Insurance / GB160)
Zoltán Lukovics
Telephone: +36 30 962 64 29
E-mail: service@privatecar.hu
Private Car Service Kft.
1118 Budapest, Hársmajor u. 16.
Tax No.: 13939968-2-43